This group offers help and encouragement after the death of a spouse, child, family member or friend.
New session has begun
but you can still join.
Contact the church office for more information and to register for the group.
office@flcgainesville.org or 352-376-2062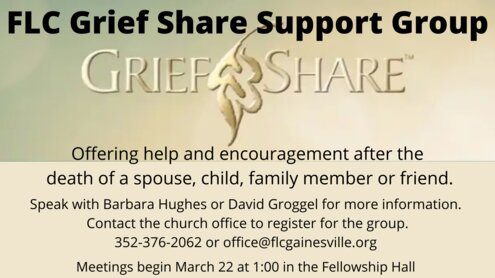 This is a 13week program taught on videos by experts.
The facilitators will lead group discussions following the video.
You will have a workbook to use at home and the cost is $15.
Please call 352-376-2062 or email office@flcgainesville.org to register.